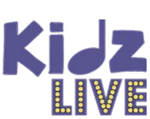 Kidz Live launched in Barnes in the autumn of 2019, to provide baby and toddler music classes plus events and karaoke sessions for kids of all ages. It was set up by husband and wife team, Andrew and Kirsty, who both come from musical backgrounds and wanted to bring authentic, live music from all around the world to the little ones. Kirsty has a masters in music education and works with children through local authority initiatives; whilst Andrew was a musician who recently came back to music after a brief interlude in the corporate world. They started off by running live music and singing tents for young children at festivals during the summer, but wanted to bring the concept to children on a more regular basis. The idea of Kidz Live was inspired by the birth of their son, Hendrix, so it's very much a family business!
Kidz Live music classes take place at the Coach & Horses on Barnes High Street, with Tiny Tappers classes for babies to crawlers and Bouncing Beaters for toddlers. The classes last 40 minutes, and children bang, shake, sing, move and dance to percussion from all over the world. They'll use instruments such as West African drums and shakers, bodhrans from Ireland and cajón from Peru, and will experience the different rhythms from these countries too. There's also a different theme each week, for example 'Trains' where the children might be making sounds imitating the train guard's whistle or the noise of the train coming along the tracks. It's a lot of fun, using play, rhythm, song and dance, and sessions are devised using only authentic live music rather than involving pre-recorded backing tracks.
As well as the regular music classes, Kidz Live organise special events on an ad hoc basis for children up to the age of 14. At Little Kidz Live events for children aged 0-5yrs, they have a magical time exploring percussion and instruments galore, singing along to their favourite songs, and enjoying plenty of fun musical games and dancing. At Karaoke Kidz Live events for children aged 6-14yrs, they sing and perform their favourite songs (solo or with friends) with a live band supporting them every step of the way. Musicians follow the performers' lead and build the musical experience around their performance, creating a truly unique experience for performers of all levels. At Baby Ceilidhs for children aged 0-5yrs, featuring some of London's finest folk musicians, they're taken on a journey through traditional folk dances and songs, enjoying choreographed dances and play (for example using a parachute), and having a wonderful time.
Kidz Live classes take place on Fridays at the Coach & Horse, Barnes High Street SW13. They can be booked online, and cost £11.50 on an ad hoc basis or £10.50 per class if purchasing a four-class pass or £10.00 per class for a full term. For more information, please take a look at their website, or you can email info@Kidzlive.co.uk or call 07582 493648.
.
You can also follow Barnes Mums on Facebook, Instagram and Twitter, and sign up for our newsletter and membership card.