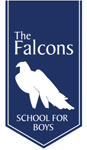 Falcons Pre-Preparatory School for Boys is a non-selective independent school for boys aged 3-7yrs. It is based at 2 Burnaby Gardens in Chiswick, and is an excellent school, full of happy boys. Falcons Pre-Preparatory School for Boys has a warm and vibrant atmosphere, filled with laughter and fun, where children are encouraged, nurtured and motivated at every turn. The school is a place where boys are valued as individuals within a happy family atmosphere, and the staff ensure that the boys are well prepared for each new challenge they face as they progress through the school.
The staff at the Falcons are highly qualified and dedicated towards the common aims of fostering a caring and productive teaching environment. Because it is a boys-only school, the Falcons is able to tailor its teaching methods towards the needs of boys, leading to a very active and stimulating learning process. The boys develop a love of learning, a strong sense of community and the ability to make judgments between right and wrong. They're sent on to the next stage of their education with the confidence to succeed.
Academic excellence is at the forefront of every child's education but the Falcons believes that every boy should leave the school as a well-rounded and confident individual. With this in mind a fast-paced and stimulating curriculum is delivered including a wide range of clubs, residentials, sports fixtures and educational visits. The boys are often full of excitement about their next fixture or recent school trip!
The main entry points into the school are Nursery, and Reception, but places are sometimes also available in other years groups. The school has a strong focus on individual learning but admission is non-selective and the school accommodates pupils of all abilities. It prides itself on being a school of options who works closely with parents to map out the best route possible for their child, on an academic and personal level. Boys can automatically transfer to Falcons Preparatory School For Boys in Year 3, but depending on his ability and your wishes can also be prepared for the 7+ highly competitive school entry. Falcons has strong ties with the top London schools, as well as ones further afield.
Falcons School for Boys is part of the Alpha Plus Group, London's biggest independent school group. For more information please visit www.falconsboys.co.uk, or they can be contacted on 020 8747 8393.
See also The Falcons School for Girls and Falcons Preparatory School For Boys.
.
You can also follow Barnes Mums on Facebook, Instagram and Twitter, and sign up for our newsletter and membership card.